Matrix Office Park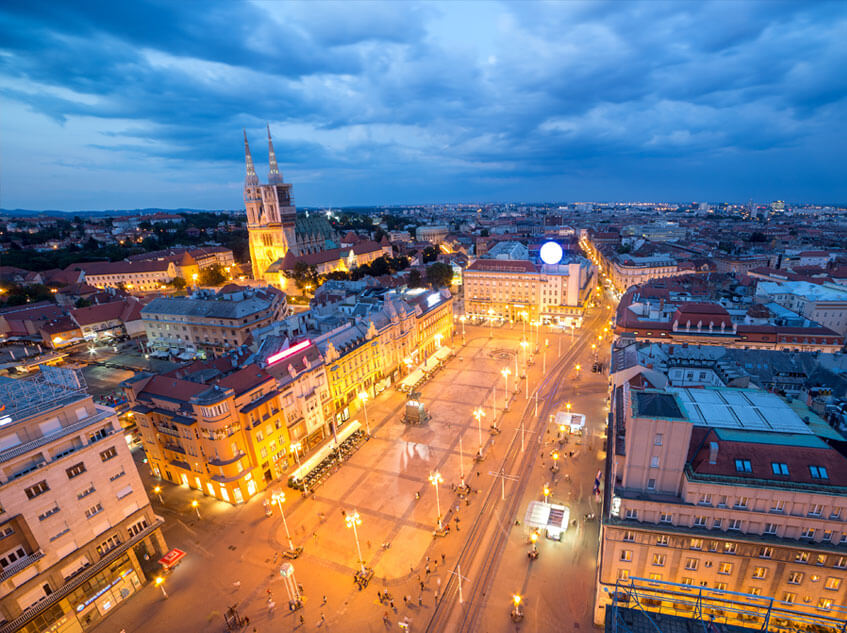 The Matrix Office Park is designed to meet all the needs of modern companies, their employees, entrepreneurs, and clients. It is set in a perfect location, at the intersection of Slavonska Avenue, Heinzelova Street, and Radnička Street. Apart from a convenient location, the Matrix Office Park can also offer an excellent connection with numerous roads and key locations. The airport and the city center are 10 minutes away, and the immediate vicinity are bus and tram stops, shopping centers, banks, supermarkets, restaurants, hotels, green surfaces, fitness centers, and other facilities that simplify business and bring comfort into everyday life.
Matrix Office Park consists of two buildings, each with a surface of over 10,000 sq m, 272 parking spaces, wardrobes, showers, and bicycle parking spaces. It is an easily accessible and ideally connected work space for everyone. The buildings are designed in accordance with the LEED Gold Certification, their energy efficiency is rated with A+, and their modular construction ideally suits the growth and development of every company.
The first Matrix Office Park building is in operation since July 2019.
Completion of the second Matrix Office Park building is planned for Q4 2019 with move-in date in Q1 2020.
Propertas is an exclusive letting agent for Matrix Office Park.
https://www.matrixofficepark.com/
Download brochure
For more information, please contact:
DEJAN RUŽIĆ
HEAD OF AGENCY & CORPORATE SERVICES
T: +385 (0)1 6187 350
E:
dejan@propertas.hr