Propertas was founded back in 2005 and for the first 13 years it has been operating as local CBRE partner. Since 2018 Propertas continues its work as the largest independent commercial property advisor on the market, in all segments of real estate consulting.
The firm focuses on providing superior services in the commercial real estate markets throughout Croatia and Slovenia. Our professionals specialize in the sale, acquisition, leasing and valuation of offices, retail units, shopping centers, and industrial and logistics parks. We provide the full spectrum of services - including agency services, capital markets, valuation and advisory, research and consultancy, building consultancy and project management, property and facility management, as well as general advice to a wide range of clients, such as institutional and private investors, national and international companies and local and central government agencies.
Over the last years the local team has:
leased over 300,000 sq m of retail premises
leased over 25,000 sq m of office premises
delivered over 300 property valuations of total market value over 5 billion Euro
managed properties exceeding 180,000 sq m of GLA
Click the link to download the Corporate Brochure:
CORPORATE BROCHURE - DOWNLOAD
Propertas holds a quality management system according to ISO 9001, certified by RIGCERT.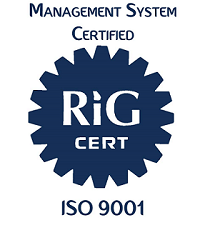 Company details:
Propertas d.o.o.
Radnička cesta 80
HR-10000 Zagreb
Croatia
T: +385 (0)1 6187 346
F: +385 (0)1 6187 336
E: propertas@propertas.hr
Company registered in Register of Companies by the Croatian Court of Commerce in Zagreb under the Registration No: 080535326
OIB: 51306183895
IBAN: HR2023400091110939220 at Privredna banka Zagreb d.d.
Legal capital 20.000,00 kn
Board member: V. Dubravica